Natural Canvas
A fabric that visually resembles the cotton plant that it comes from. The natural off-white shade is an un-dyed color. It has depth and detail with darker specks scattered throughout, which are actually small pieces of the plant itself. The cotton fibers are spun into yarn and woven into natural canvas without any processes that would change the organic color. We love using this natural material because we find that the fabric is more complex than its dyed counterpart. The aging effect is beautiful  - it shows a deep patina similar to natural leather or raw denim.
LIGHTWEIGHT NYLON
Our nylon is made for the military which is significant for a couple of reasons: 1. It is made in the US with fair wages for employees and safe working conditions. 2. It meets strict durability, abrasion, waterproofness and dye tests ensuring a long useful lifespan. Further we have selected an a-typically lightweight version of US Cordura to make our items more light, packable and easy to use. This nylon excels in creating durable and easy to care for bags.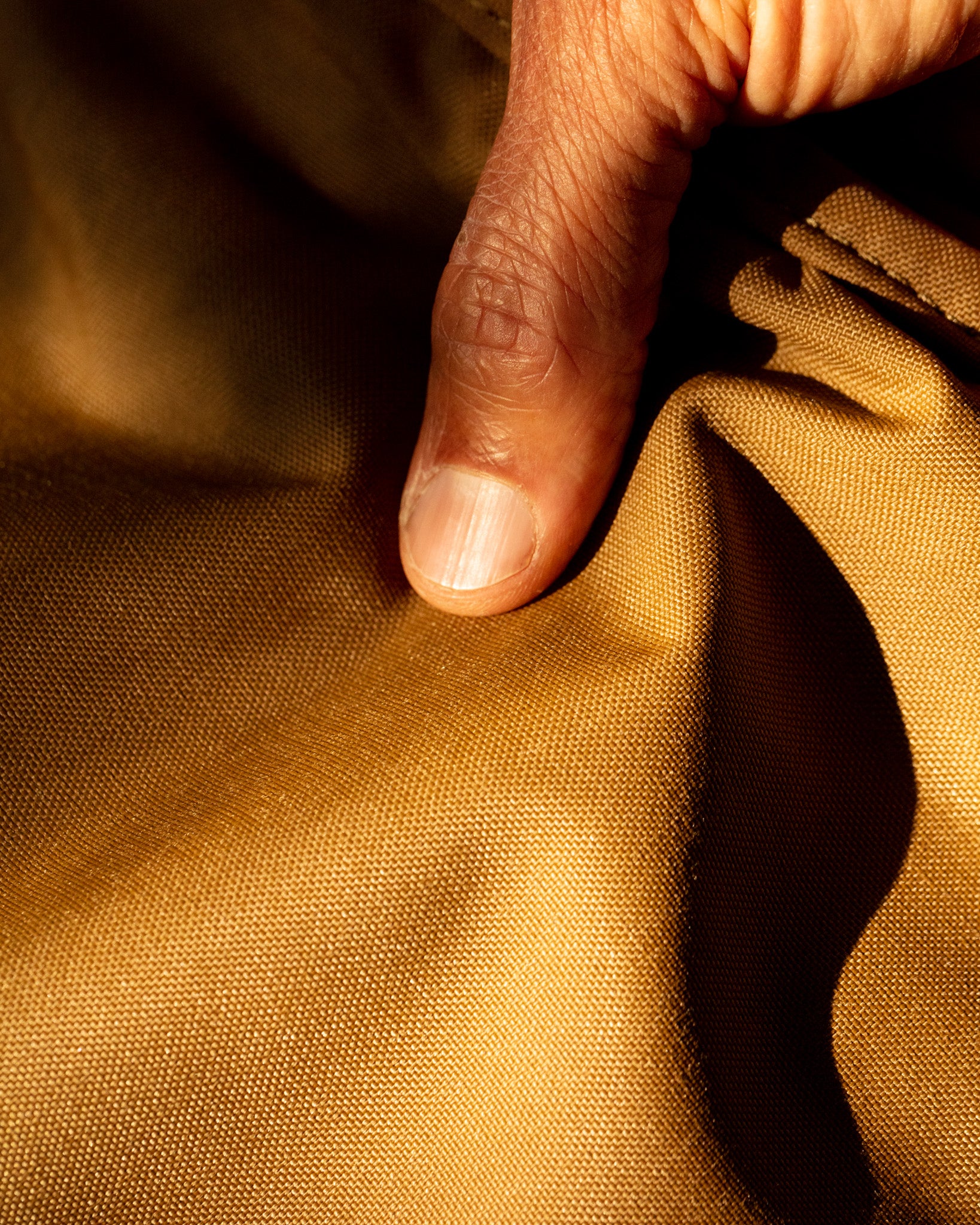 upcycled sailcloth
We collect old sails from boats that are no longer fit for the sea and give them a new life as a hand-crafted bag. Sails are stretched out on our table where we remove the hardware and ropes and hand cut each bag using scissors. The attention to detail that this arduous process provides is even higher than our normally high standards. Reflecting their former life on a sailboat, the cloth may have stitching, extra seams, or if you are lucky - numbering. The fabric itself is a high performance nylon material that is both lightweight, incredibly strong and water resistant.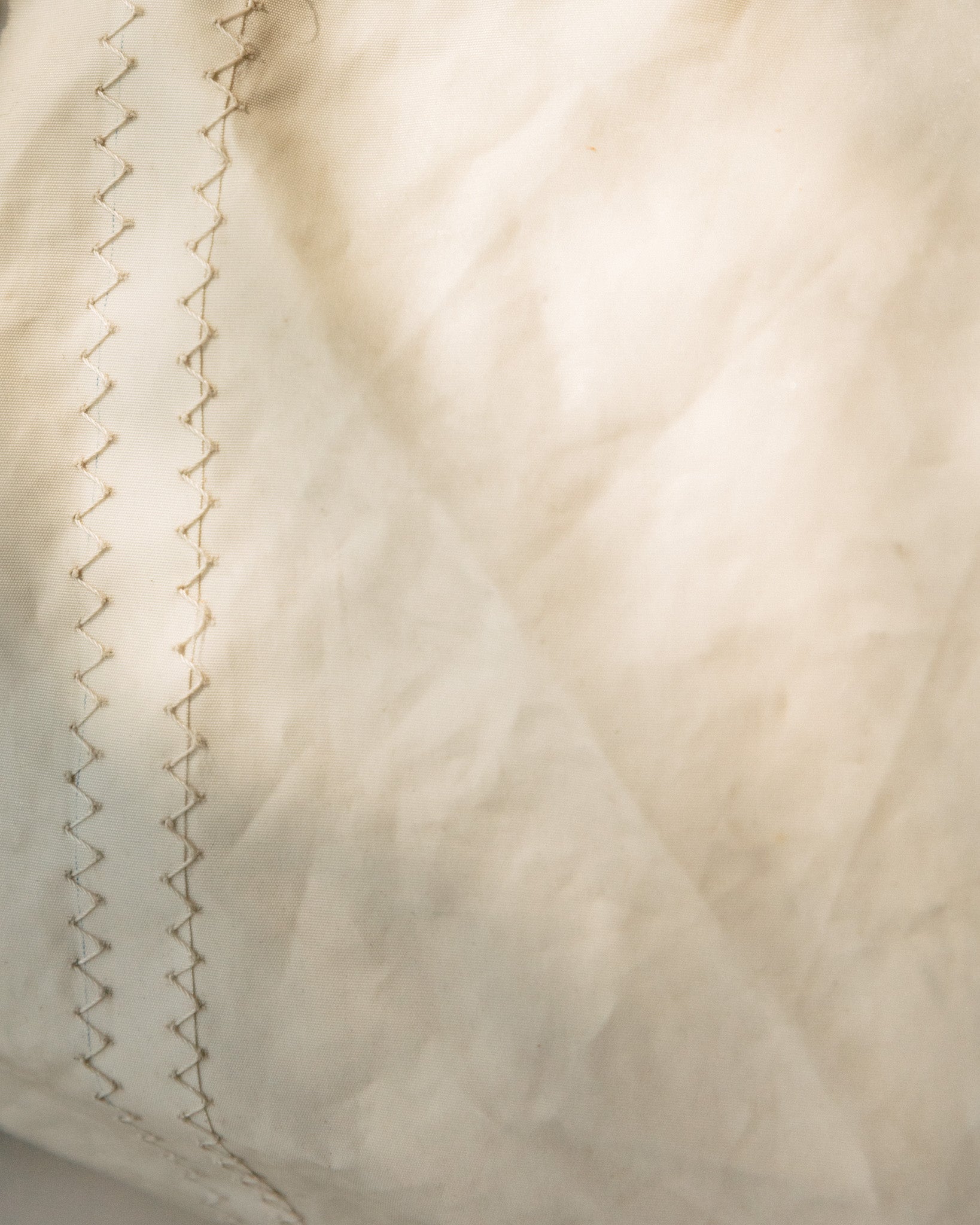 English Bridle leather
Leather tanned (or made) is the traditional, millennia old process of treating the animal skin with leaves from Oak trees among others. It is leaps and bounds more environmentally safe than the other method of tanning - using chromium salts (heavy metals). The high quality vegetable tanned leather in our products is both durable and a pleasure to use and hold. The leather we use is a waste product of the meat industry and processed by workers earning a fair wage in safe conditions here in the USA.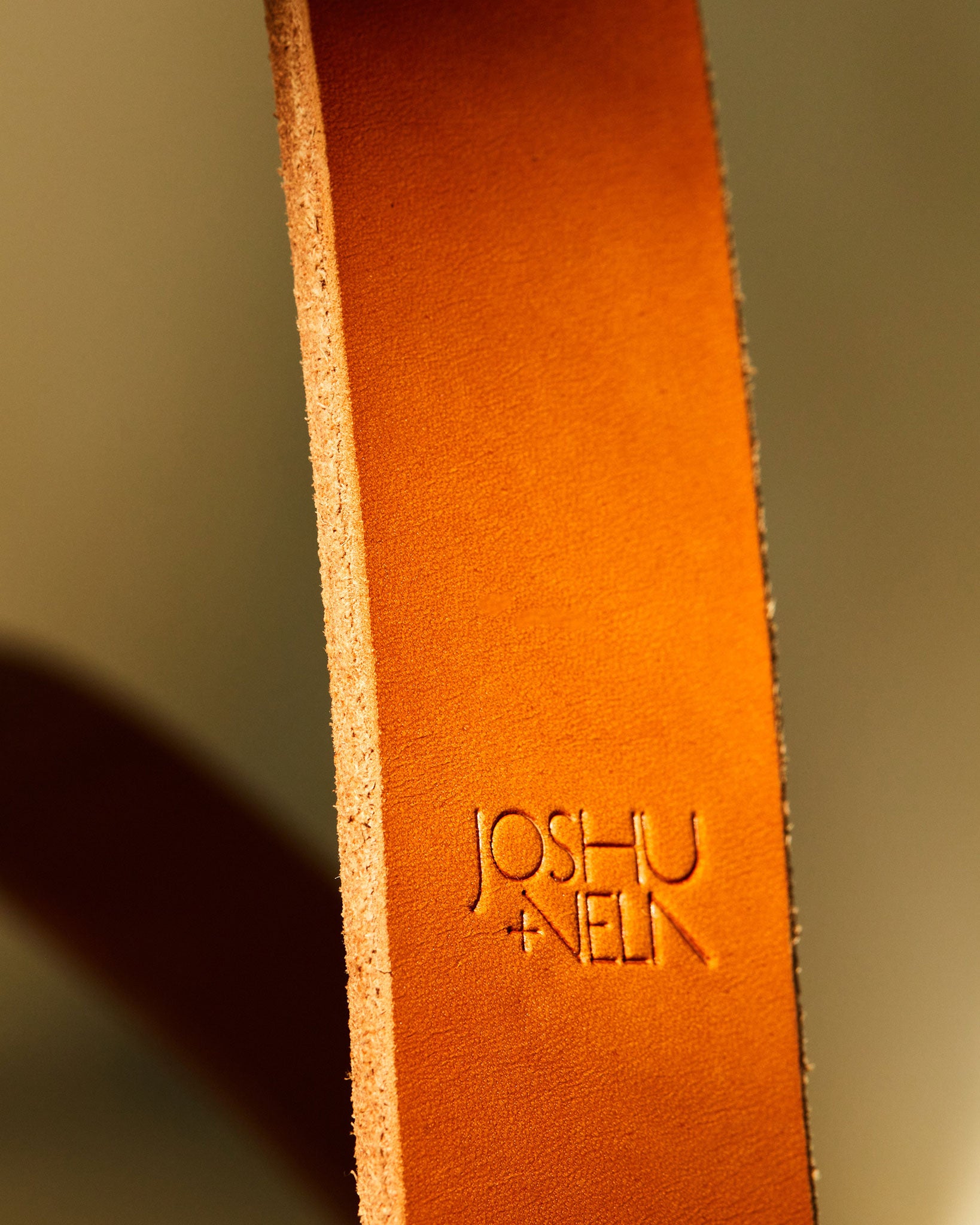 natural Vacchetta
Vacchetta means vegetable tanned cowhide in Italian. It's often used referring only to the "natural" version that is produced without dye. Natural un-dyed vegtable tanned leather is the original leather from thousands of years ago. Today we are most familiar with it in its patina state - having been used for years or even decades, and its color is no longer pink - it's worn into a lovely brown, dark brown or even black. That perfectly worn in leather bag or wallet starts out with crisp vacchetta - natural veg tan.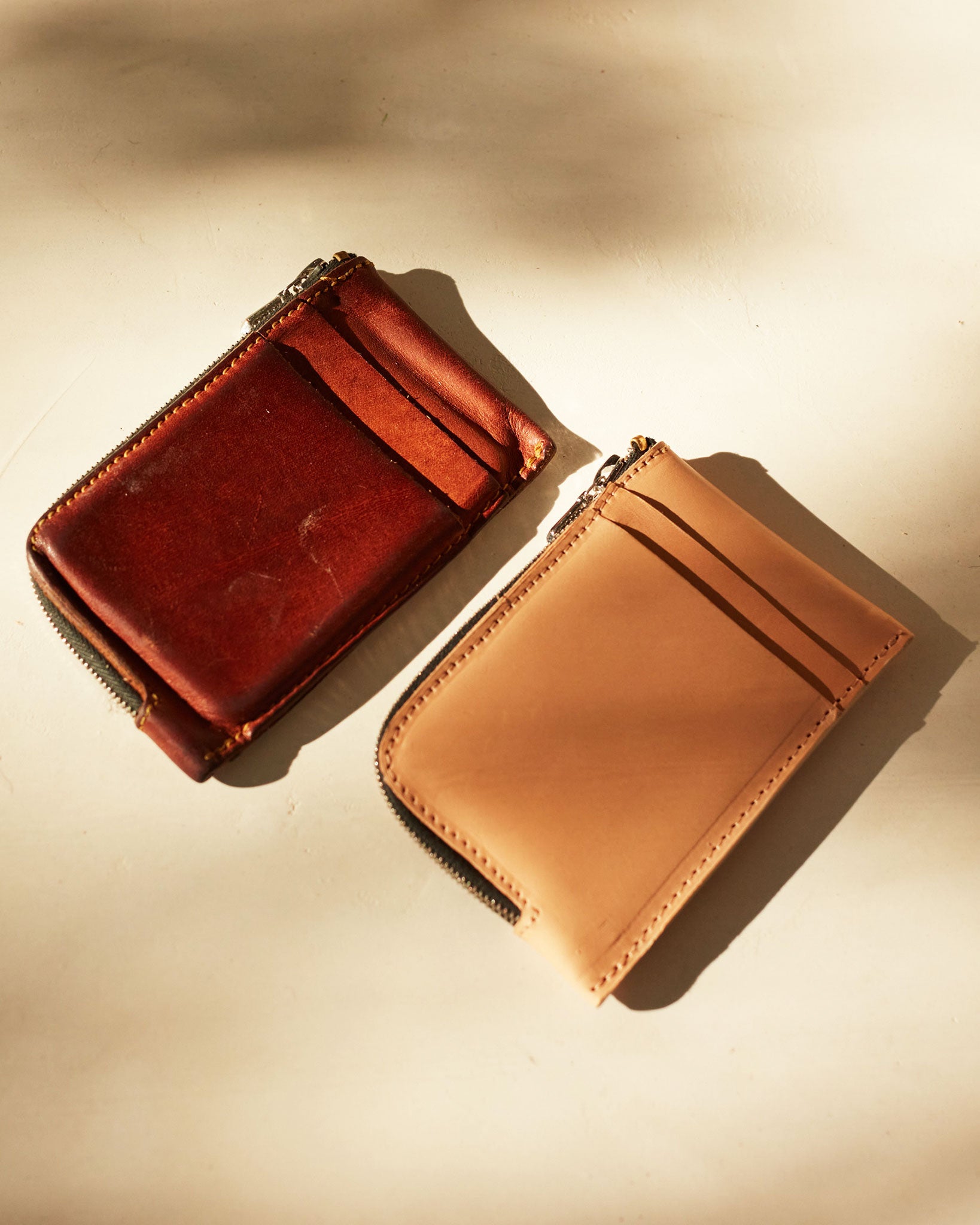 italian veg tan leather
Our veg tan leather is produced in Tuscany by a member of the consortium of vegetable tanned leather producers. The Italian industry and guild is proud of its creativity as well as craft. With a history of making leather for the most famous international luxury brands, the emphasis remains on quality and beauty. Made in Italy with fair wages and safe working environments.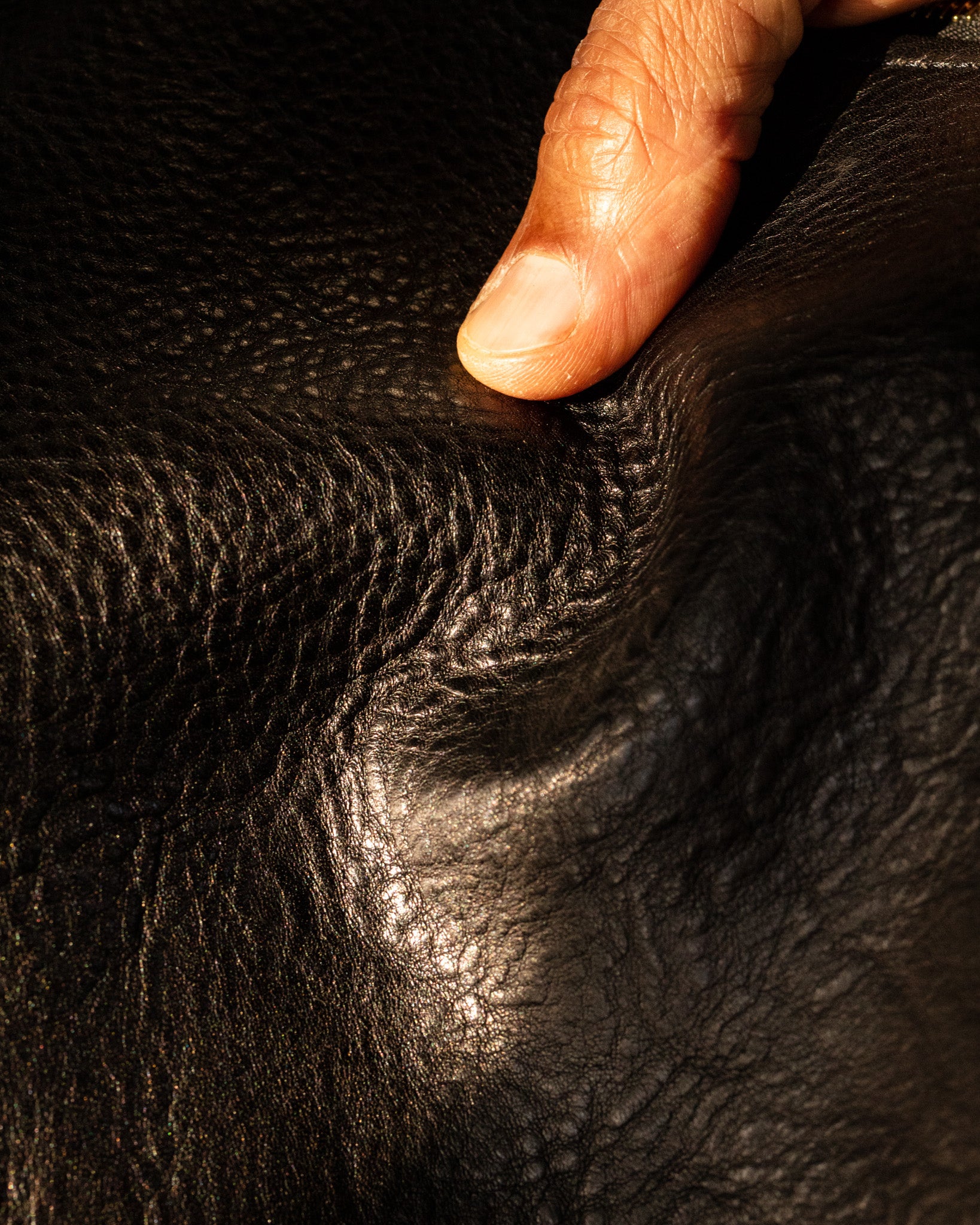 RiRi Zippers
Made in Switzerland of incredible quality, these zippers have individually polished teeth which means they have a smooth luxurious pull and look to them. They add a piece of luxury to our leather goods not seen on other bags.
Copper Rivets
Made of solid copper and nothing else, these rivets will outlast any bag they are placed on. It takes five individual steps using manual machinery to attach this rivet - ensuring that you will not find this rivet on bags made in standard factories. These rivets are made in the US with fair wages and safe working conditions.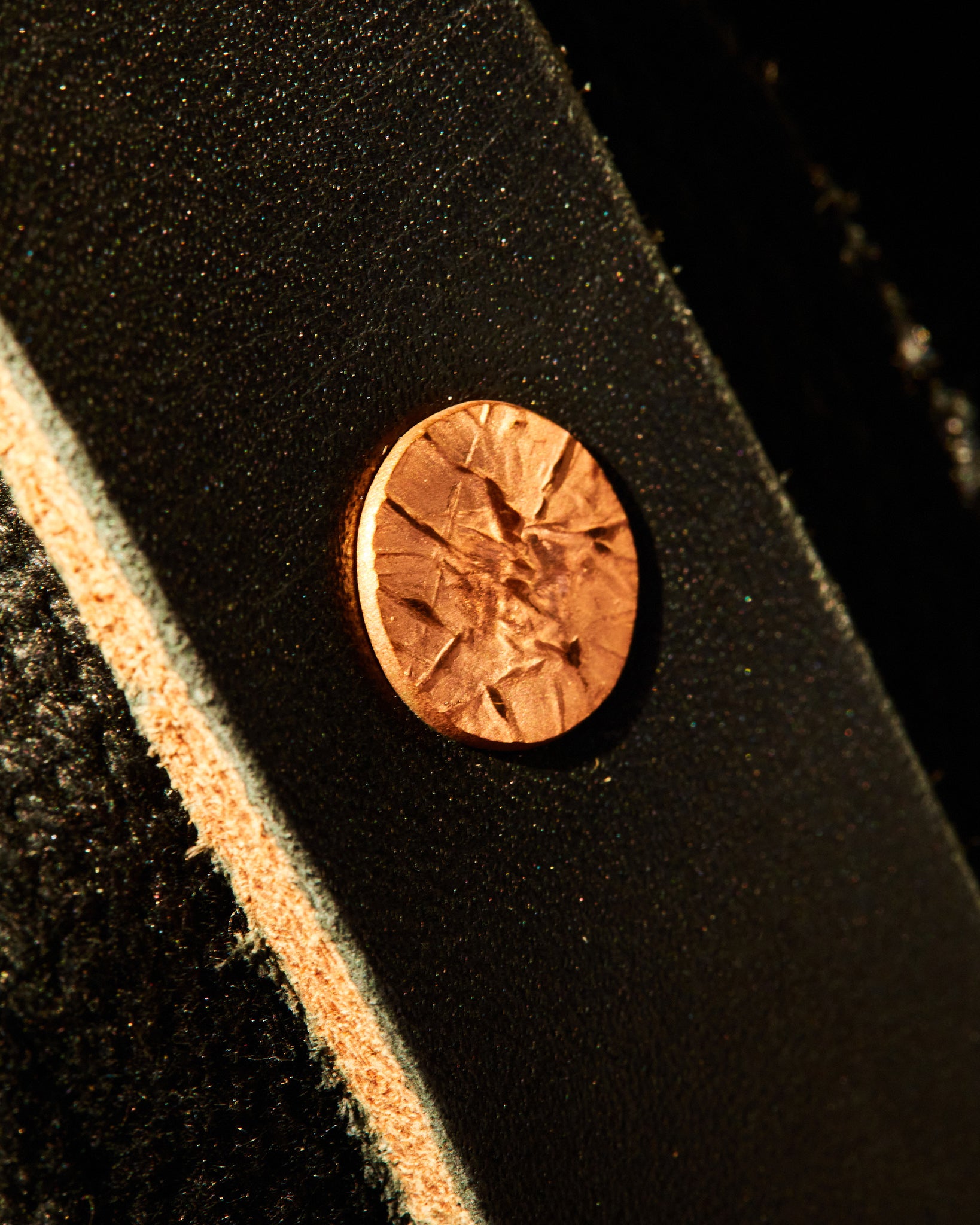 Brass YKK Zippers
YKK is a global company with factories in dozens of countries. We buy YKK zippers made in Macon, Georgia to ensure that the workers producing these zippers do so in safe working conditions with a fair hourly wage.